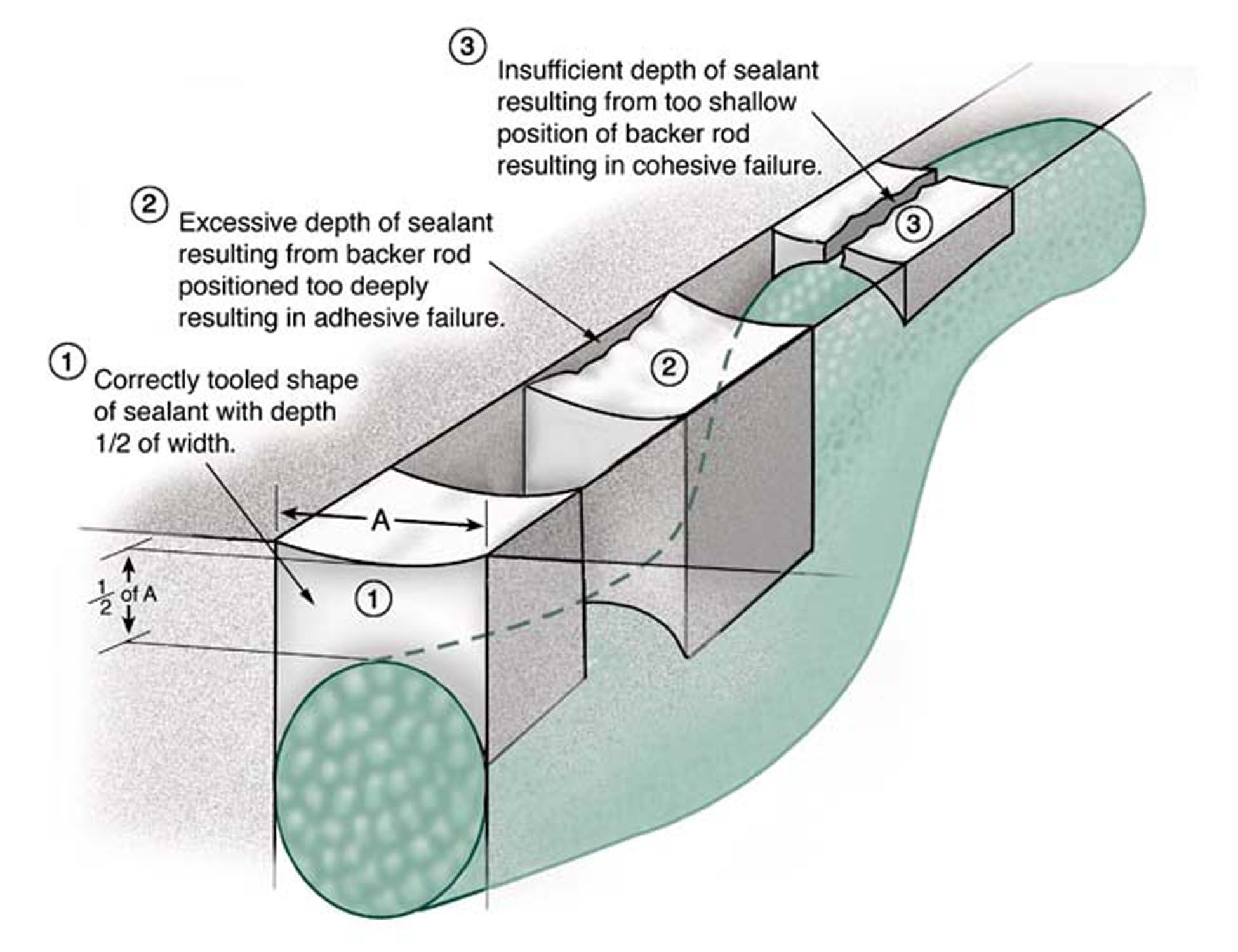 Backer Rod is as important to a successfully installed joint as the sealant material itself.
They provide three critical functions:
Control the depth of sealant application

Prevent three-sided adhesion

Form the hourglass shape necessary for proper joint design.
The depth of the backer rod needs to be consistent, which can be attained by use of a packing tool. This simple tool, which can be adjusted to various depths, is unfortunately rarely used.
Backer Rod is available in two basic forms: Closed-Cell and Open-Cell.
Closed-Cell: For joints susceptible to the presence of moisture prior to joint sealing such as horizontal joints.
Standard Backer Rod - suitable for glazing installations, window & door applications, expansion joints, curtain wall joints, partitions, log construction, pavement jobs, repairs, precast units and copings.
Soft Backer Rod - suitable for specialty applications where standard backer rods are not appropriate. They are ideal for irregular joint applications, particularly where free flowing and self-leveling sealants are employed.
Open Cell: Designed for sealant materials that are moisture cured. Generally used with low-modulus, slow-curing, high-performance silicone sealants. Suitable for expansion and contraction joints, window glazing, curtain wall joints, partitions, precast units and copings, parking decks, bridge construction, etc.
While they both can be used in cold temperatures, open cell performs better in extremely cold temperatures.
Excerpts taken from:
Construction Waterproofing Handbook, Second Edition by Michael Kubal
The Construction Specifier, March 1980
A Technical Review of Backer Rods by J.F. Gibb
Image taken from Emseal Joint Systems LTD